KEG
FAQ

WHAT SIZE KEG DO I NEED AND HOW MUCH DO THEY COST?

For planning your event first determine how many beer drinkers you have and how many beers per person you'd like to have. Below are the common keg sizes and prices that will help you determine which size keg will best fit your party.

KEG SIZES

Below are the common sizes of kegs available.
1/2 keg = 15.5 gal = 7 cases = 168 bottles (weighs 170#)
1/4 keg = 7 3/4 gal = 3 1/2 cases = 84 bottles (weighs 85#)
1/6 keg = 5 gal = 2 1/2 cases = 60 bottles (weighs 60#)
For Euro kegs:
50L = 13.2gal = 135 bottles (weighs 154#)
30L = 7.9 gal = 81 bottles (weighs 64#)

What are the deposits for kegs and equipment?
$30 per keg barrel
$50 per tap
$10 per keg tub
If you are returning a used keg shell, you may swap it out for a new keg.
Deposits are 100 % Refundable upon return*
Keg prices subject to change without notice.
Keg Sale is Final No refunds on kegs.
Cutoff time for keg orders is 4:30pm on Thursday.
If you want a keg for the weekend, please call us before then!
CHECK OUR SPECIALS ON KEGS &WINE




Sign up for Deals

WE
ALSO OFFER
FREE PARKING
Conveniently located at Washington Blvd and Stuart Streets,
in the Heart of Ballston/Clarendon in North Arlington, Virginia, ONE minute from I-66 and
Ballston Metro.
WE EXCHANGE
CO2 CANISTERS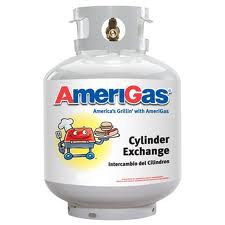 WE EXCHANGE

Propane Grill
Gas Cylinders

SAMPLE OF POPULAR KEGS AVAILABLE
Check out some of our more popular varieties of KEGS that we OFFER… but we ALSO have many more varieties and can SPECIAL ORDER most types of beers you may be looking to enjoy!
A $50 DEPOSIT is REQUIRED on ALL TAPS.
A $30 DEPOSIT is REQUIRED on ALL KEGS.
A $15 DEPOSIT is REQUIRED on ALL TUBS.


*Keg Sales are Final.
*Prices are subject to change. Domestic Kegs in Stock!
*On Weekends for Special Order Kegs, Please Order Keg before Thurs. at Noon.
*Valid ID REQUIRED for all Alcohol Purchases!